Urban Swimming in Switzerland

A Beach Holiday... The Swiss Way
Not many cities have managed to retain their historic features quite as successfully as Bern, the capital of Switzerland. The old town of Bern is a UNESCO World Heritage Site and thanks to its 6 kilometres of arcades - the locals refer to them as 'Lauben' - boasts one of the longest weather-sheltered shopping promenades in Europe.
But if you really want to feel like a local Bernese resident, you must take part in one of Bern's most unique traditions - Urban Swimming in the Aare.
The Aare is the longest wholly Swiss river. It originates from the Oberaar glacier in the eastern Bernese Alps, flows through lakes Brienz and Thun, passes by the federal capital of Bern, is channelled into Lake Biel, follows the southern foot of the Jura range and finally flows into the Rhine at Koblenz, in north-western Switzerland. Whilst colorful capital life pulsates above the Aare, the river's clean water is the perfect place to cool off.
In summer, hundreds of Bernese citizens travel along the Aare bank in order to jump into the Aare and drift gently back down river to the World Heritage Site, enjoying views of the Parliament Building along the way. The most famous open-air pool is the Marzili, located right in the city center.
In no other city in the world can you enjoy such clear, fresh river water while gently drifting past the picturesque old town of Bern. Insiders have their favourite spots where they jump in, drift along and get out – from one point to the next. And if the entry point via the pebble beach at Eichholz camping site is not challenging enough, take a deep breath and dive straight into the cool water: a favourite spot among the locals is Schonausteg, near Dalholzli Zoo.
And since the entire population of Bern seems to converge on the Aare, it is not at all rare for the locals to find themselves swimming past prominent national politicians – after all, Parliament House in Bern is the seat of the Swiss Parliament.
Ready to join this tradition? Start your trip by flying to Zurich on Edelweiss Airlines direct from Denver, Las Vegas, San Diego, Tampa Bay, and most recently Orlando! Spend some days in Zurich exploring the mountains and local towns, learning about cheese making, tasting authentic Swiss chocolate, and maybe even taking a whiskey seminar. Next hop onto a train to experience some of the most spectacular views in Europe during your 60-80 minute journey to the Swiss capital of Bern where you can step into your swimsuit and join the locals for a swim in the Aare!
Switzerland has long been known for its amazing winter attractions - its epic skiing, Christmas markets, and breathtaking glaciers. But the Swiss summer has its own whole unique set of offerings. You may even want to consider adding on a river cruise to your trip, now one of the most popular ways to travel Europe. Its time to experience the summer side of Switzerland. Don't miss out!

- Fifth Avenue Travel
EDITOR'S PICK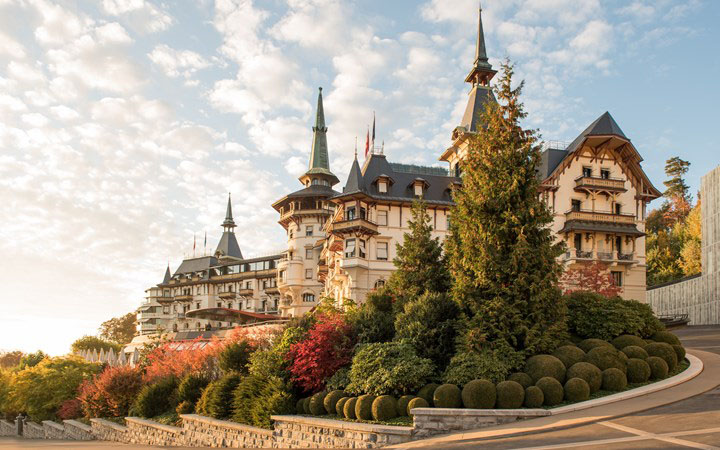 THE DOLDER GRAND
Zurich, Switzerland

The 5-star Dolder Grand is a city resort that beautifully merges past and future. Perched above Zurich, the fairy tale-like castle building first served as a "Curhaus" (a health spa), during the late-19th century. Today, it honors this history with a state-of-the-art, 4,000-square-meter spa, which is housed in one of the new wings designed by Lord Norman Foster.

The spa comprises eighteen treatment rooms, separate areas for ladies and gentlemen, an aqua zone with views of the natural surroundings and a medical wellness center. Rooms are scattered throughout the property, and all are timelessly decorated with stylish furnishings. The acclaimed "The Restaurant", headed by innovative chef Heiko Nieder, has two Michelin stars. Most striking is the hotel's art collection with more than 100 artworks including pieces by Andy Warhol, Henry Moore and Salvador Dalí.
CALL US TODAY TO LEARN MORE ABOUT THESE AND OTHER AVAILABLE OFFERS!
*Content and images courtesy of Switzerland Tourism and Bern Tourism.
Call Now to Book!

(828) 696-8200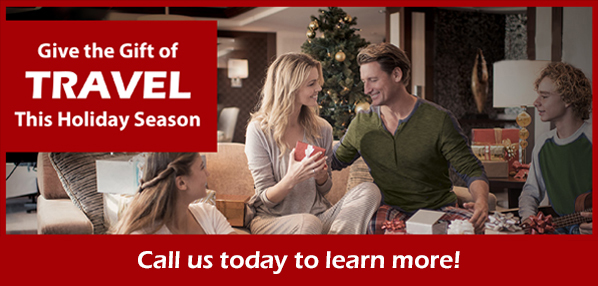 | | | | |
| --- | --- | --- | --- |
| | | | |
About Us:
Fifth Avenue Travel is a wholly owned division of Go Travel Inc. Go Travel was founded in 1979 and continues to operate under its founding management. Go Travel is designated as a Top Ten U.S. agency by Ensemble Magazine and has an A+ financial rating with BBB. Our award winning professionals will work diligently to create your dream vacation. With our locations throughout Florida and North Carolina and over 150 professionals on staff, we have achieved the first hand knowledge and expertise which ensures that you have the highest quality vacation experience. Visit GoTravel.com for details.
All prices are in USD, per person based on double occupancy, cruise only. Unless indicated, port fees are additional. Restrictions may apply. All pricing is subject to availability and to change. Call your Fifth Avenue Travel agent today for specific terms and conditions. Ship registry as follows: Carnival - The Bahamas, Panama, & Malta; Fathom - Bermuda; Cunard - Bermuda, Panama, & Malta; Crystal - Malta; Royal Caribbean - The Bahamas; Celebrity - Malta; Princess - Bermuda; MSC - Panama; Norwegian Cruise Line - The Bahamas; Oceania - Marshall Islands.
GO TraveL INC.
Florida Seller of Travel Reg. No. ST11233