When you sail to South America with Azamara Club Cruises, your opportunities to explore this enchanting continent are endless. With incredible experiences from iconic to off-the-beaten path, there is an offering of over 150 immersive shore excursions sure to suit any type of traveler. From the extraordinary Tierra del Fuego archipelago and the stark beauty of Antarctica to the pulsing rhythms and sizzling nightlife at Scenarium in Rio de Janeiro, let Azamara take you to extremes on these gorgeous cruises to South America.
Are you looking for a cruise where you can not only take a breathtaking adventure, but also stay longer in port for a full immersive experience? Azamara is the answer. It is very common to be in port for a length of 12+ hours and even multiple overnight stays on an average Azamara itinerary!
Click below to hear from Lionel Garcia, Strategic Business Development Manager for Azamara Club Cruises, as he explains the Azamara difference and highlights the company's offerings to South America.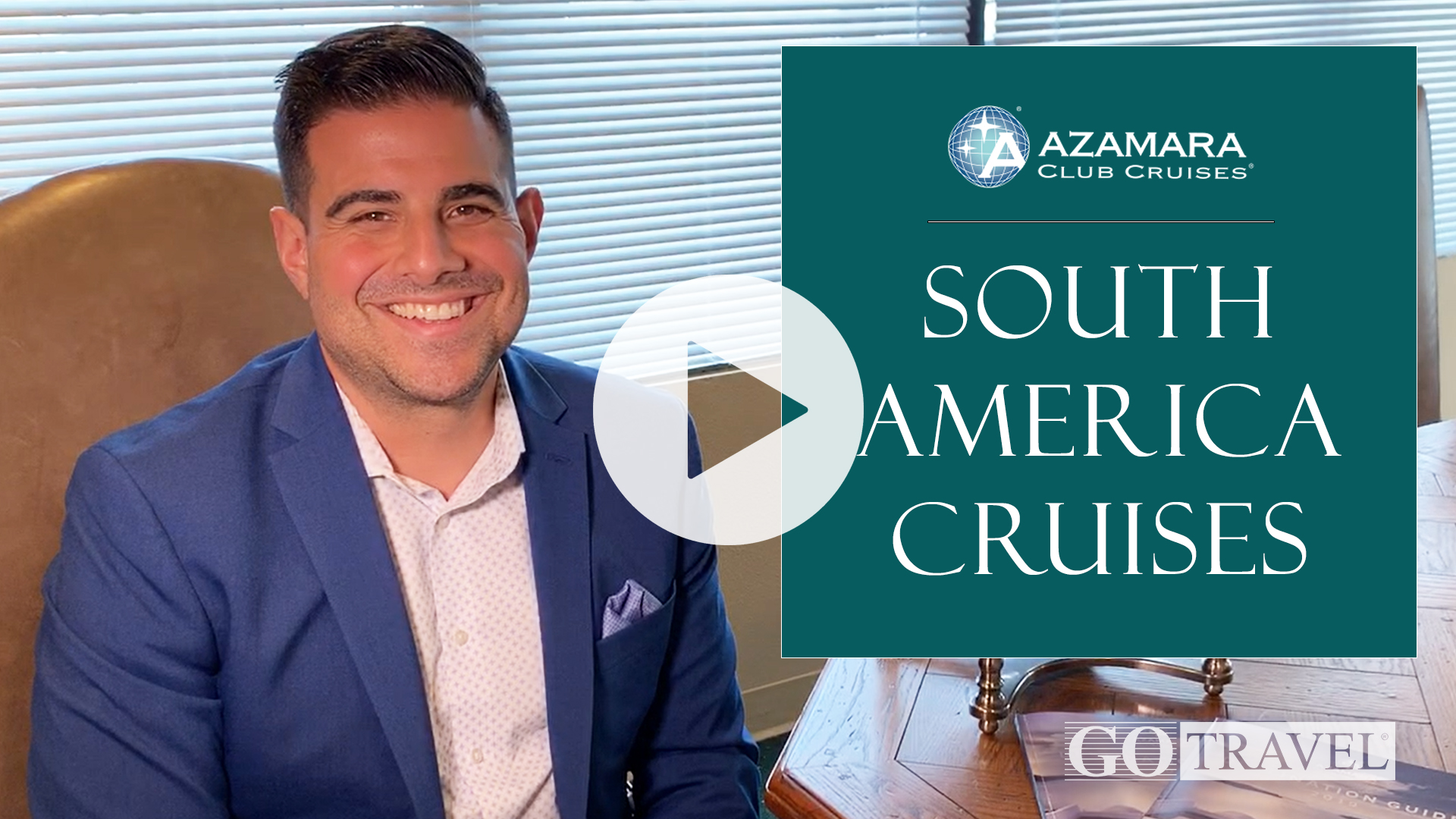 In Brazil, discover the ecological diversity of lush rainforests, join a master chef on a culinary tour of São Paulo, and enjoy an ice-cold caipirinha at the end of the day…or at the start of another sparkling night.
It takes two to tango in Buenos Aires, where you may want to hit the dance floor after feasting on a meal of Argentinian steak, or get an education in the colorful art of Fileteado. Perhaps you'd prefer cruising through the captivating fjords of Chile, or going for a walk on the wild side in Patagonia—renowned for one of the most unique ecosystems on the planet.